One of the world's great cities. Created by its most gifted planners

Founded 60 years ago, Sasaki pioneered interdisciplinary planning and design. Today, their services include architecture, interior design, planning, urban design, landscape architecture, strategic planning, civil engineering, and graphic design.
---

This professional services firm is respected for its expertise in the fields of engineering consultancy, design, planning, project management, and infrastructure amongst others. While most of its early projects were based in the Middle East, the firm now operates across the globe, with offices in seven different countries.
---

KAPL is an architectural design firm with work ranging from architecture and interior designing, to creating retail identities. This firm has worked with the Lodha Group on a number of projects, including Ashoka Towers (Mumbai), Lodha Bellissimo (Mumbai) and Kensville Golf Living (Ahmedabad).
---

This employee-owned multidisciplinary consultancy is engaged in public and private sector developments across a wide range of markets, including: buildings, communications, and education. Some of its historical projects include: Kuala Lepar Bridge, Malaysia; Hong Kong; and the UK.
---

RSP boasts extensive knowledge with experience in almost all types of residential and commercial properties. One of the most famous properties developed is the Pinnacle at Duxton, Singapore, in association with Arc Studio Architecture + Urbanism, Singapore.
---

An Indian engineering consulting firm, TCE offers a wide range of multidisciplinary services in project engineering across several sectors. The firm has completed more than 5,000 assignments.
---

Arguably the most influential landscape design firm in India, this firm has been designing some of the nation's most remarkable landscapes for over 8 decades. It has defined and established several design typologies. The firm's work has been showcased in several national and international publications; it has also been the recipient of several international awards.
---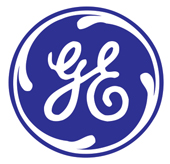 GE's Water & Process technologies aligns the best people globally with the most advanced technology, products and services to solve the toughest water, wastewater and process treatment challenges of customers. With more than 650 installations globally in wastewater treatment and reuse, ranging from compact packaged systems, to 50+ MLD industrial effluent reuse facilities, to 100+ MLD large municipal installations, GE has demonstrated global leadership in reuse technologies.
---

As a global specialist in energy management with operations in more than 100 countries, Schneider Electric offers integrated solutions across multiple market segments: including leadership positions in utilities and infrastructure, industries and machine manufacturers, non-residential buildings, data centres and networks, and residential structures. Focused on making energy safe, reliable, efficient, productive and green, the Group's 1,40,000 plus employees achieved sales of 24 billion euros in 2012, through an active commitment to help individuals and organisations make the most of their energy.
---

A global solar energy services provider, this company's services include renewable power, monitoring, renewable portfolio standards and solar tariff services. Its global experience, coupled with fast-growing presence in the Indian market has positioned it as the leader in solar energy.
---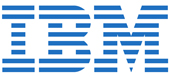 Headquartered in Armonk, New York(USA), the International Business Machines Corporation(IBM) is an American multinational technology and consulting corporation. IBM manufactures computer hardware and software, and offers infrastructure, hosting and consulting services. From the inception of its Smarter Cities program in 2009, IBM has led the way and is a leading provider of smart city solutions worldwide.
---